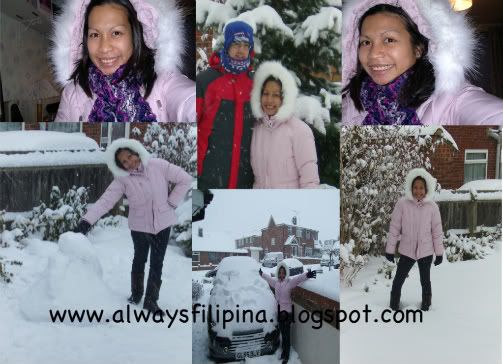 Looks like spring is fairly approaching now as I've seen some daffodils and snow drops growing already. But aside from that it is still cold here in England. Actually we were -1 last night and it's sunny today yet fairly cold. Anyways, I want to share to you some of my winter photos with me in my pink winter coat. *wink* I bought it at Marks & Spencer with the bday money grandpa (MIL's father) gave me. I love it cos it's warm and comfy plus it has a lovely and smooth feathery hood as you can see..woooop! Love the colour as well!
Sharing this as my 3rd entry for
Pink Friday
! Have a great weekend everyone!