I love online shopping (any shopping actually..as long as I buy things!hehe..toink!). Although it is not as reliable as shopping by yourself, it's fun and easy..lol. Most of the time there are lot of good deals, sales and discounts in shops online. And aside from that I could easily visit and access my favourite shopping stores online..*wink*.
Two months ago I bought this
Skechers
Shape-Ups
shoes online from
Sports Direct
, one of my favourite buys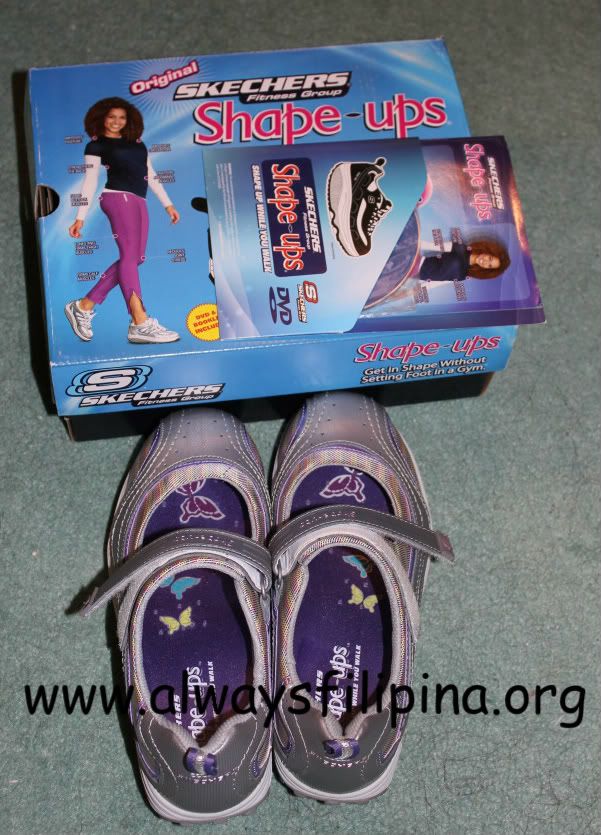 It has the same feature as fit flops (if you are familiar with it). It tones and firms your thigh muscle, reduces joint stress, firms buttock muscles, strengthens the back, improves posture, tightens abdominal muscle and improves your circulation..Really a work out! Whew! I should wear it more often then.
As what it says on the box; " Get in shape without setting foot in a gym"..
Would be perfect shoes for walking and a good work out for a food lover like me..*wink*
Have a good and Blessed weekend guys! xx