Ruby Tuesday once again and here I am for another red entry because Red matters!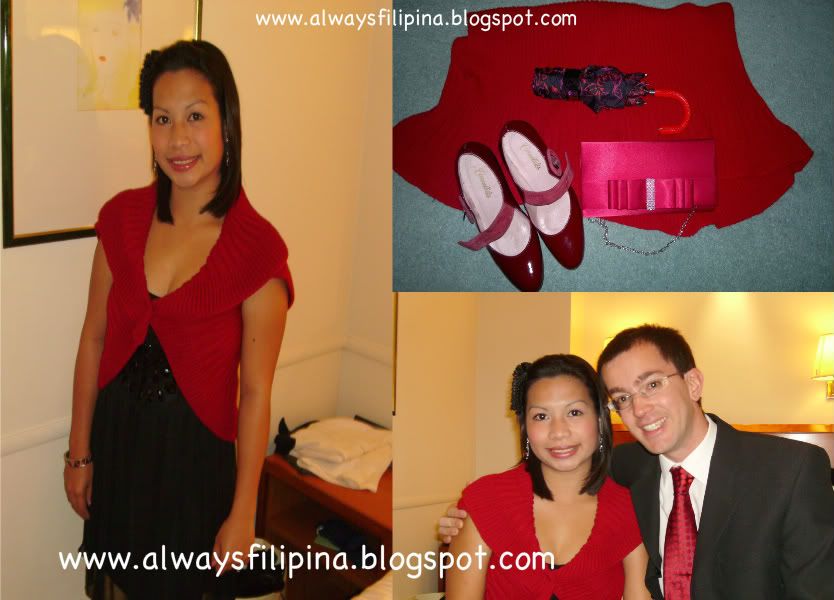 And for this week entry, a photo of bunny and I in red during Rob and Jay's (bunny's cousin) wedding last October. And sharing you as well some of my red things, my red bolero, red purse, red shoes and my red brolly!
Come and share your reds in Ruby Tuesday hosted by Mary at
Work of the Poet
! Good day!